Where the Heck is JOHN de LANCIE?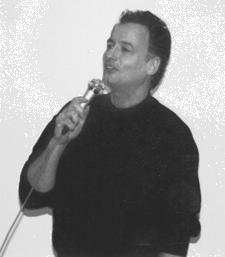 Here is a list of Conventions and Special Appearances with John de Lancie.
Note: This is where the heck that John de Lancie is susposed to be at a given point and time. I can't guarantee if he will be there. John doesn't even know where he is susposed to be at a given point in time. Please contact the referring pages for further information. All I know is what I have found on the net or have been given. I don't know any specifics other than what is listed below. If you know of any appearances John will be making please let me know and I will add them to the site.
"The Constant Wife" at the Magnin Auditorium in The Skirball Cultural Center in Los Angeles!
Wednesday, April 14, Thursday, April 15 and Friday, April 16, 2010 at 8:00 p.m.
Saturday, April 17, 2010 at 2:30 p.m.
Sunday, April 18, 2010 at 4:00 p.m.
at The Skirball Cultural Center in Los Angeles, 2701 N. Sepulveda Blvd in Los Angeles, 90049 (just off the 405 Freeway at The Skirball Center Drive exit)

Purchase tickets and obtain information from the L.A. Theatre Works at their web site "L.A. Theatre Works

Thank You for Visiting the, Where the Heck is John de Lancie Page?

Send mail to Mary Jensen



---
ALL RIGHTS RESERVED
COPYRIGHT 2000 By Mary Jensen
c/o Steve...Updated 04-07-2010